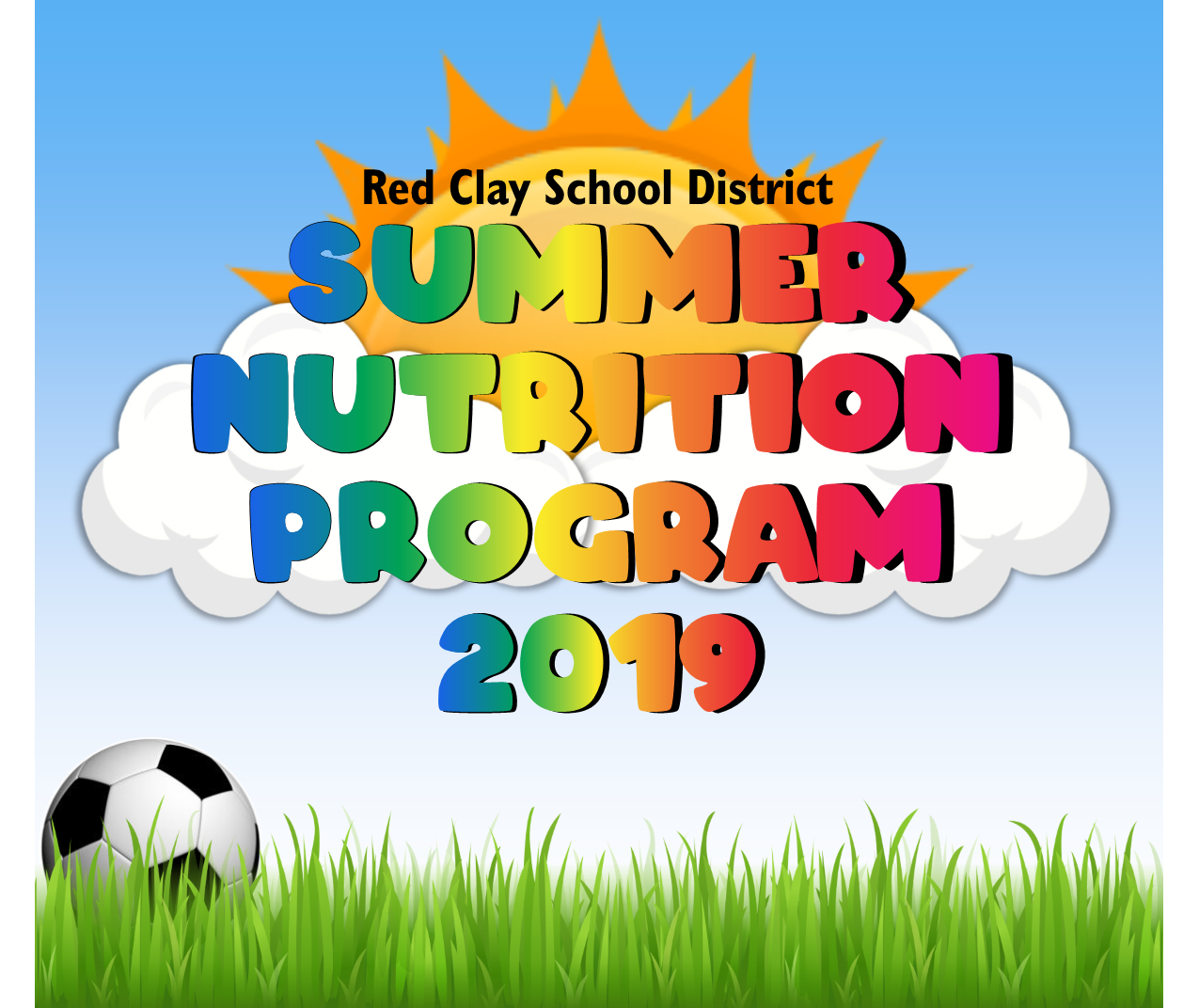 Learning does not end when school lets out. Neither does the need for good nutrition.

Announcing 2019 Summer Breakfast and Lunch Program Available to all Students and Children in the Red Clay Consolidated School District Community (This program is no cost to all children between the ages of 1 and 18). Adults may purchase a breakfast or lunch if accompanied by a child. Adult breakfast is $2.50 and adult lunch is $3.75. The program runs on selected dates from June through August. See below for menus, times and locations. Call the Red Clay Nutrition Office (302.992.5580) with any questions.
Menus & Flyers for School Sites & The Red Clay Lunch Box:
Click HERE to see what the Red Clay Lunch Box is serving this summer! For Summer Feeding Menu at our school locations click HERE.
Click HERE for the Summer Meals Flyer with Locations, Dates & Times and Click HERE to see if the Red Clay Lunch Box will be in your area!
En español:
¡Haga clic AQUI para ver el menú para el camión de alimentos en español y AQUÍ para los menús del sitio escolar!
Para el Summer Meals Flyer en español, haga clic AQUÍ y Haga clic AQUÍ para ver si la Lonchera Red Clay estará en su área.
School Site Locations & The Red Clay Lunch Box Stops:
All below locations can be accessed by entering through the main entrance and checking in with the main office.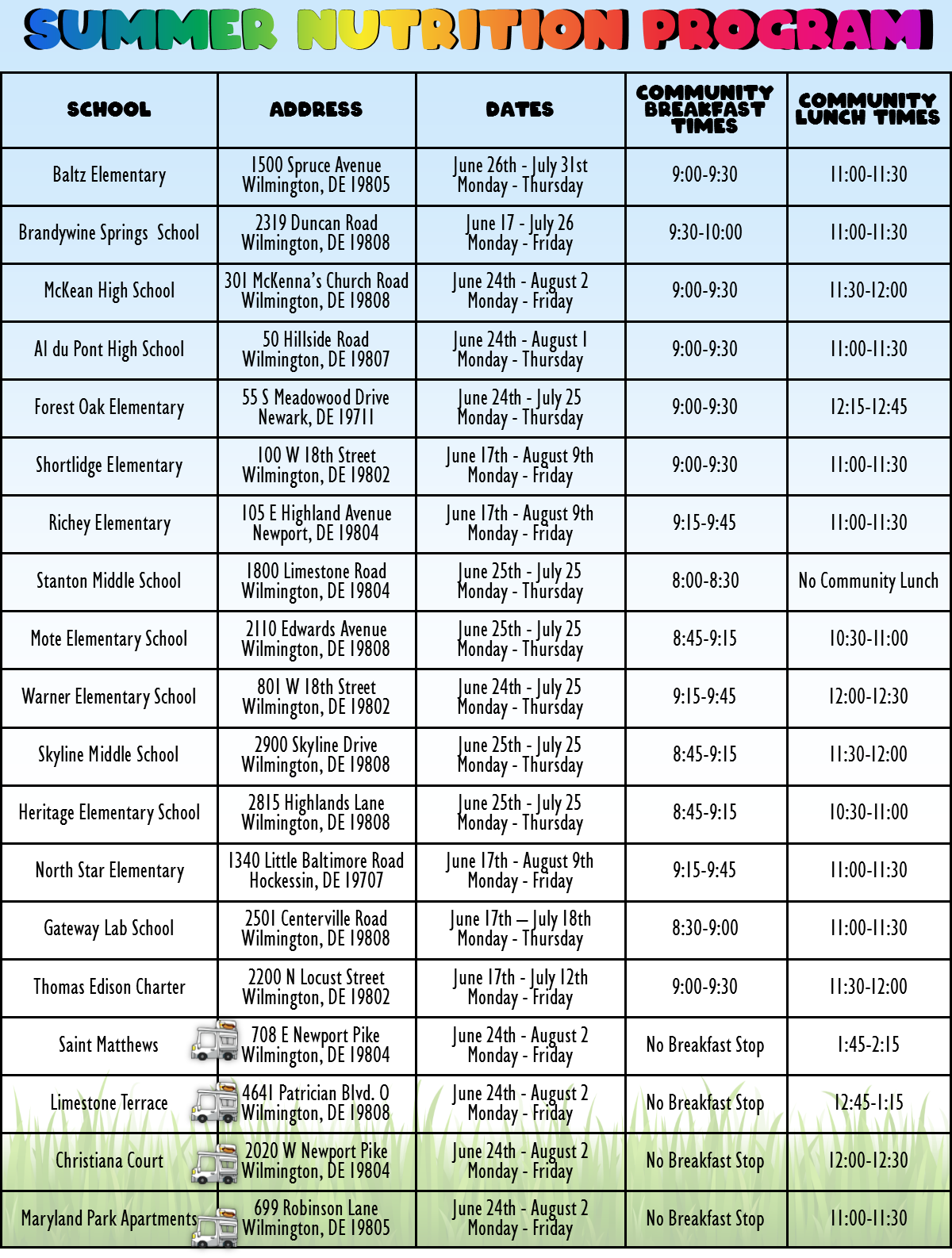 *There will be no food truck stops on Thursday July 4th and Friday July 5th. There will be no community feeding times on Thursday, July 4th or Friday, July 5th. Heritage and Mote are closed Wednesday, July 3rd.
Good nutrition is essential for learning in school. Continuing healthy eating habits is also important during the long hot summer months. Eating nutritious foods helps ensure students retain their hard learned knowledge… and to help them to keep right on learning throughout the summer. For many of these children, summer vacation can bring the temptation of eating empty calorie snacks and foods that are high in sugar, fats and sodium. And for many others, summer exposes students to an increased risk of hunger and developmental decline. Make seasonal fruits and vegetables a high priority for your snacks, meals and anytime.
Summertime is a time to play hard...but it is also a time to remember to eat right. Make sure good nutrition remains a priority all summer long, and students will return to school in the Fall healthy, sharp and ready to learn.