Pre-Payment Options
Notice: NO LONGER USING PAYPAMS
Student Lunch Accounts can be loaded through our online payment system, TITAN, or with check or cash sent to your child's school cafeteria or the nutrition main office. See below for additional details.
1. Online Payments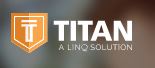 Click HERE for instructions on how to sign up for TITAN Family Portal and read frequently asked questions
2. Send Check or Cash
You can always bring money personally or send it with your student. Please place it in an envelope marked clearly with your student's name, their ID #, their teacher's name, the $ amount and the check #. Turn in prepaid deposits to the cafeteria cashier(s) or school office.
If you choose to bring money to school personally or send it with your student, please put it in an envelope clearly marked with the student's first and last name, their ID #, their teacher's name, and the amount enclosed.
Could Your Child Qualify for Free Meals?
Special NOTE for SY2021-2022 - All students qualify for free meals at all schools
Children aView the Nutrition Department's Over Limit Charge Policy Here
Haga clic aquí para ver la política de cargos del Departamento de Nutrición de Red Clay en español
ttending a Red Clay school not listed below must fill out a meal benefit form in order to receive meal benefits. Meal Benefit Forms can be obtained from your School's Office, online at Meal Applications, or by calling the Nutrition Services Office at (302)-992-5580.
Children enrolled in schools listed below are able to receive a nutritious breakfast and lunch at school at no charge to your household. No further action is required of you. Students must still pay for second entrees or a la carte items using their lunch accounts. Important Note: If you have some children attending the above schools and others who are not in the above schools, you will need to fill out a meal benefit form for the children in schools not listed above for them to receive benefits. Please do not forget to list all children in the household on this Meal Benefit form regardless of what school they attend.
A.I. du Pont High
A.I. du Pont Middle
Anna P. Mote
Austin D. Baltz
Evan G. Shortlidge
Forest Oak
B. du Pont Middle
Highlands
John Dickinson
Marbrook
Meadowood
Richardson Park
RP Learning Center
Richey
Skyline
Stanton
Warner
William C. Lewis
Thomas McKean